Created with the Journal Lover in Mind
Get lost in our amazing collection of journaling supplies and cute office accessories. Want to express your creativity and start journaling? We've got you covered!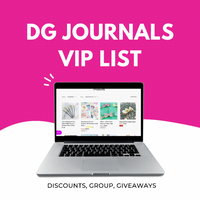 Babes! Are you on the list?
Did you know that we have an exclusive Facebook group for our repeat shoppers? Be the first to know about product launches, discounts and giveaways! Our VIP's get special codes to save them on shipping and more.
How to become a VIP? Shop more than once and you're in! We'll send the invite right to your email box.
SHOP NOW
What Customers Are Saying...
I'm so in love with this journal. Quality is amazing. My new favorite go-to place for all of my notes.

Patrice N.
I ordered 4 of these for me and my family. The perfect way to cheer everyone up during this time. The journal is so pretty.

Kristina F.
I love everything that Coach D produces so I knew this would be good. In love with my journal and can't wait to see what's next!

Val M.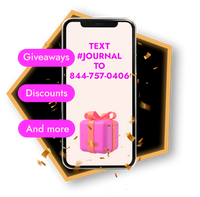 Text #journal to 844-757-0406 & save 20% when you sign up for text updates!
Giveaways, sales and more!
Sign up here