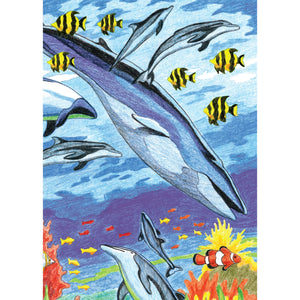 Bring the joy of the ocean into your home with this 5"X7" Under the Sea Color Pencil By Number Set! Perfect for budding artists of any age, this fun set lets you create a masterpiece while exploring exotic marine life. From fish and seahorses to turtles and coral, this set dives headfirst into the magic of color. So grab your gear and get ready for some deep-sea coloring - it's ah-mazing!
Why should I buy from DG Journals?
We are a family-owned and operated business. We take pride in your satisfaction and your happiness means everything to us. Shopping with us is an experience designed with you in mind. From packaging to free gifts we're sure you'll fall in love.