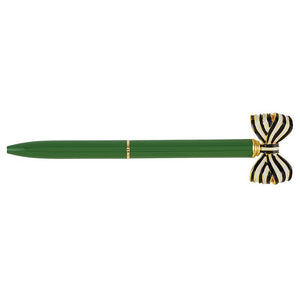 Add some style to your writing with this striped bow pen! It features a unique striped design and a bow for comfort and elegance. Perfect for taking notes, writing letters, and more.
More about this item:
Material: Metal, Enamel
Size: 5.5" L
Why should I buy from DG Journals?

We are a family-owned and operated business. We take pride in your satisfaction and your happiness means everything to us. Shopping with us is an experience designed with you in mind. From packaging to free gifts we're sure you'll fall in love!